Welcome to Fantasy Name Generators
I offer various different name generators ranging from elf and troll names to Japanese and Chinese names.
I hope to expand and offer you all the possible names you could possibly need, but I could always use your help.
Simply suggest a type of name or submit a name or two to help expand the lists of tens of thousands of names. You can do so through the contact page.
To start, simply use the menu above or the list below to find the type of name you'd like. Then, on the next page, click the button to generate 10 random names. Don't like the names? Simply click again to get 10 new random names.
The generators can literally generate millions of combinations, so you're bound to found one you like.
I add new names and combinations fairly often, but due to the huge amount of available combinations, you may not notice I've added them.
However, make sure to check back for new generators, as I'm often working on one.
March - Sci-Fi month
The past few weeks I've had quite a few suggestions for sci-fi related generators and it's true they're somewhat lacking on this site right now.
I will also upload none sci-fi related generators, because I've had some other great suggestions for those to. But some of the sci-fi generators you can look forward to are a planet description generator, a race description generator and a galaxy name generator.
- Emily

WoW Hunter Pet Name Generators / Companion Names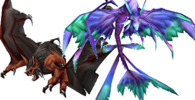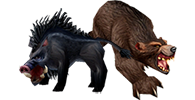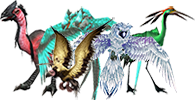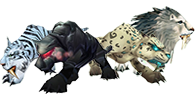 Dungeon & Dragons Main Race Name Generators - New!






Elder Scrolls Name Generators

















Pet/Companion Name Generators